OUR MISSION
To see that dedicated and motivated employees exceed our customers expectations of service through our desire to design, produce and install the highest quality products in a professional manner.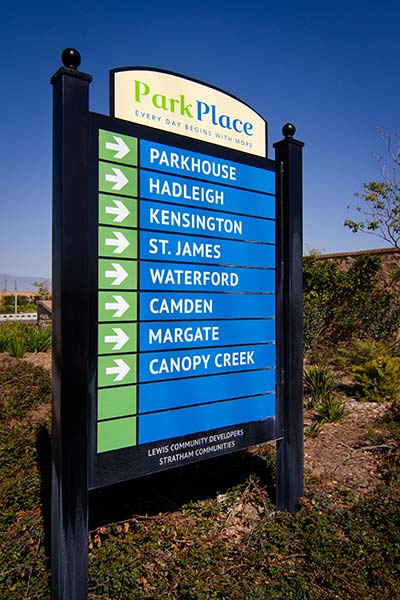 WHAT WE DO
At Creative Outdoor Advertising, we recognize your need to make an excellent first impression on prospective homebuyers or tenants and the importance of carrying that image throughout all your onsite and offsite signs and other marketing materials. So before we even pick up a pen, a mouse or paint brush, we take the time to understand your product and the market you want to reach.
COA provides the complete package from concept through installation on a virtually limitless variety of signs, flags, banners, and sales office accessories.
Distinguished by high-quality design and materials, as well as professional installation, our signs and other products are cost-effective tools that can help you achieve your sales or leasing goals.
WHO WE ARE
Eric Glaub, COA president, earned a business degree with an emphasis on marketing management from California State University, Fullerton. He joined COA forerunner Weekend Directions shortly after it was founded, changing the name to Creative Outdoor Advertising and soon becoming its sole owner. The company has been succeeding and growing ever since with a commitment to being responsive, flexible and ready to meet your individual needs. Eric's straightforward business philosophy is shared by our entire team: "If we don't do it and do it right, somebody else will."
JOIN THE TEAM
To apply for either a part-time* or full-time position with Creative Outdoor Advertising, please download an application or stop by our offices to pick one up. Once you have completed the application, return it to us (along with your resume, if available) in person or by one of the following three methods:
E-mail: Edgar@COASigns.com
Mail:
Creative Outdoor Advertising
Attn: Human Resources
2900 Adams, Suite B-16
Riverside, CA 92504
Fax: (951) 354-2930
*Human directional, installer or weekend sign placer