In-House Fabricated, Quality Products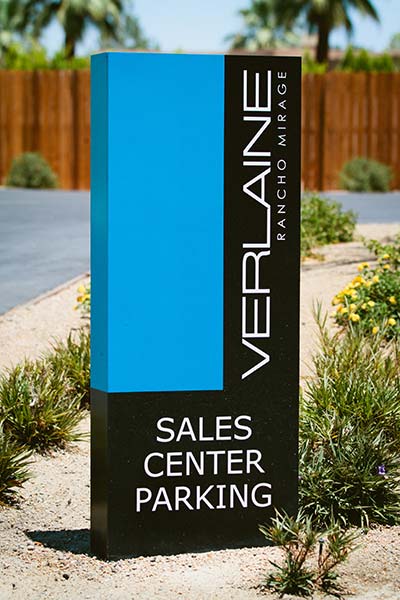 In-house fabrication
We manufacture all of our signs in-house, so we can monitor the quality of your job from start to finish. COA will create a custom design for you or work from the design you have already envisioned. Either way, you enjoy our personalized service and outstanding value for the price.
sales office accessories
Sales office accessories are an important part of your onsite marketing package.
We provide everything from topo board buttons and cigarette ash receptacles to restroom signs and HUD plaques, so you don't have to run all over town locating these items.
Get ready for your project
Use our convienent Item Checklist to remember all the necessary items for your project. Just click the button below and print.
• Tap any image below to view that gallery •
signs
At COA, signs come in all shapes and sizes and in whatever quantity you desire.
Our signs encompass everything from sandblasted parking lot and model ID signs to varied types of weekend signs to kiosk signs for master-planned communities.
From a hand-painted impact graphic for your sales office to cast lettering for your monument sign, we can create a custom signage program tailor-made for your community and seamlessly integrated with your other marketing tools.
For commercial real estate, we offer many standard signs, as well as custom designs to meet your specific sign criteria.
Digital & Screen Printing
High-quality screen printing is a hallmark of COA's impressive line-up of products and services.
Adaptable to many different applications for your indoor and outdoor marketing materials, our screen print services can be used for both permanent and weekend signs, flags, plaques and more.
Cast Lettering
COA can design and install the cast lettering for your entry monument or building facade, providing a consistent look and feel with your other marketing materials.
Cast metal lettering establishes a sense of permanency where they are installed.